With a growing variety of legal cannabis products, there's plenty to learn and experience. Here's our quick guide on cannabis concentrates.
As the Canadian legal cannabis market continues to expand, we're slowly becoming more familiar with cannabis and its abilities, its different forms and consumption methods.
The positive response over time to products like cannabis edibles, cannabis gummies, cannabis chocolate, cannabis beverages, dried flower and pre-rolls continues to fuel the variety of products found in these categories. Now we're beginning to see the same growth in cannabis concentrates.
We've put together this quick guide on cannabis concentrates in Kitchener to help you become more familiar with this product category so that you can make more informed buying decisions.
Jump Ahead
What Are Cannabis Concentrates?
As its name suggests, cannabis concentrates are a potent concentrated product that is rich in only the THC/CBD cannabinoids and terpenes of the plant. They are made by separating the trichome rich bits of the plant from the actual plant.
What Are Cannabinoids and Terpenes?
Cannabinoids are the chemical substances found in the cannabis plant, like THC or CBD, that bind with the cannabinoid receptors in our body and result in the different effects caused by consuming cannabis.
Terpenes are the compounds secreted by cannabis plants that are responsible for giving it its unique scent and taste. They can come in a range or combination of scents like earthy, woodsy, herbal, spicy, gasy, sour and/or sweet. They're also responsible for many other functions like therapeutic or mood-altering effects.
You can find marijuana concentrates in Kitchener that come in all kinds of shapes and forms and with different methods of consumption.
What Are the Different Types of Cannabis Concentrates in Kitchener?
You can choose from a wide range of weed concentrates in Kitchener, and the list is growing, depending on your preferred method of consumption and THC levels.
They come in a multitude of forms and textures depending on what process is used to separate the desired elements of the plant, like cannabinoids and terpenes, from the plant.
Cannabis extracts are a type of cannabis concentrate that are made using chemical solvents, like butane, to extract the desired cannabinoids and terpenes from the plant. Some examples of extracts include cannabis wax extracts, the fluid in vaporizer cartridges, or shatter.
Wax and shatter can be consumed by mixing them into a joint or pre roll with your dried flower, in an extract vaporizer, in your bong with dried flower or they can also be dabbed.
Other concentrates are produced without chemical solvents and instead through a physical or mechanical method like grinding weed to collect kief or using a hydraulic press to make rosin. Kief can be sprinkled into your dried flower mix for your joint, bong or bowl to enhance the effects.
Concentrates that are derived without the use of solvents, retain the dignity of the cannabis plant and it's entire natural profile like its flavonoids, proteins, cannabinoids, etc.; they're known as full spectrum concentrates.
Hash is another popular cannabis concentrate that is made using several different methods that compress trichomes together with heat or pressure until we have a brick-like texture. Hash can be mixed with dried flower for a joint or bong and can also be dabbed or added to a hash-friendly vape.
Note: Dabbing shatter or other concentrates involves special accessories and are not recommended for novice consumers. If you would like to try dabbing, start low and go slow as concentrates carry potent doses and the risk of overconsumption. Consult a professional or your talented budtenders at Highland Cannabis to learn more.
What Are the Most Popular Concentrates in Kitchener?
Here Are Some of the Most Popular Cannabis Concentrates in Kitchener, Ontario:
1. Greybeard SLK Live Resin 510 Thread Cartridge: Greybeard Cannabis is a local cannabis brand from Simcoe, Ontario that produces its cannabis both indoors and outdoors and their products include concentrates, dried flowers and pre-rolls. The SLK live resin 520 thread cartridge is a full spectrum cartridge made from the same premium live resin as their Terp Slush dab products.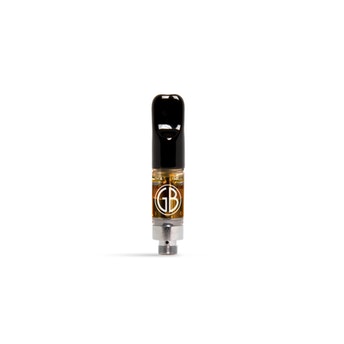 2. RC Royal Goddess Pressed Ice Hash: Royal City Cannabis Co. is an employee-owned craft cannabis company from Guelph, Ontario that was founded back in 2013. Their products include dried flower and cannabis concentrates. This product is made by separating the trichomes from the cannabis plants by using ice and water.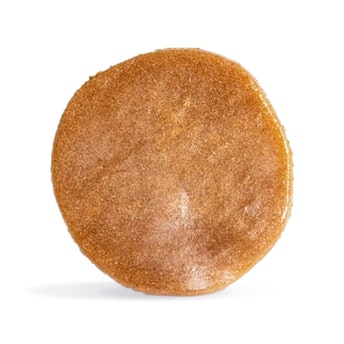 3. Kolab Project THCA Diamonds: Kolab Project is from Carleton Place, Ottawa and boasts a brand that is inspired and driven by art and design. Their products include concentrates, dried flower, edibles and pre rolls. THCA diamonds are a pure and potent form of cannabis that is extracted from their live resin which is made from small-batch, hand-tended flower.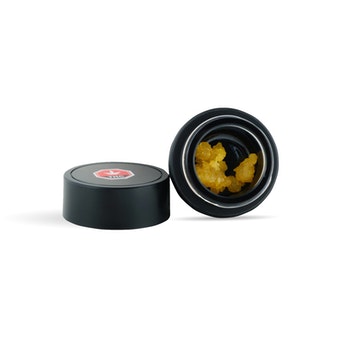 4. Shatterizer 8 Ball Kush Shatter: Shatterizer is a local brand from Toronto, Ontario that was brought about by passionate consumers. Their products include shatter and shatter accessories. The 8 Ball Kush shatter, like all their other shatters, is made with only fresh cannabis inputs and a proprietary blend of hydrocarbons.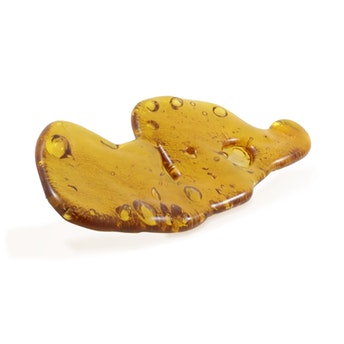 Where to Buy Cannabis Concentrates in Kitchener
You can browse and place an order for cannabis concentrates, cannabis edibles, THC chocolates, CBD chocolates and more cannabis products online at the Ontario Cannabis Store or visit and support your local legal cannabis dispensary. You can find more information about weed delivery in Kitchener here.
Want to Learn More?
Drop by Highland Cannabis today and chat with one of our many knowledgeable budtenders to learn more about cannabis concentrates and other cannabis products too. You can browse our online menu and place an order online for curbside pickup or delivery.
At Highland Cannabis, we enjoy meeting new customers and helping them choose products based on individual preferences and lifestyle needs.
Feel free to visit us at 370 Highland Road West, Kitchener and you'll leave with a smile on your face.