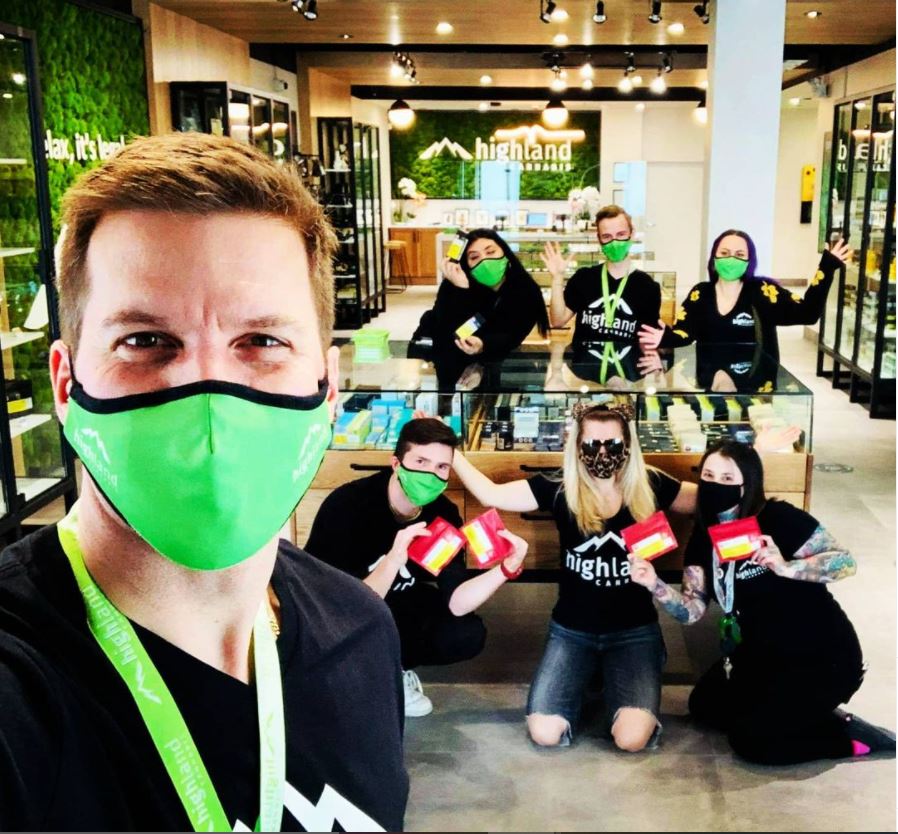 The Story of Highland Cannabis
Your Go-To Cannabis Shop in Kitchener
Highland Cannabis dispensary is Kitchener's mom-and-pop cannabis shop. Owned and managed by Owen and Niki Allerton, we're proud to be a part of the legal cannabis movement in Kitchener, Ontario.
With the help of our skilled cannabis budtenders, we welcome you in-store or jump on a call with you and walk you through our online menu. The Highland Cannabis team goes the extra mile, or three, to continuously provide our clients with the greatest cannabis buying experience at our dispensary. 
About Our Kitchener Location
Located at 370 Highland Road W, our Kitchener dispensary is known for its award-winning design and stellar customer service.
The design of our cannabis dispensary has won first place in the Commercial Design category in the 2021 Decorating and Design Competition held by the Decorators & Designers Association of Canada (DDA Canada).
Designer and long-time friend, Benjamin John Ouellette, brought the cannabis store to life with his exceptional design.
Since opening for business in February 2021, we are thrilled to have customers enjoy the space. We proud ourselves on carrying local, craft, and independent cannabis products front and center. If you're in Kitchener or Waterloo, drop by the store, we're excited to meet you and help you out.
Address:
Evergreen Mall, 370 Highland Rd West
Kitchener, Ontario N2M 5J9, Canada
Phone Number:
(519) 742 – 4200